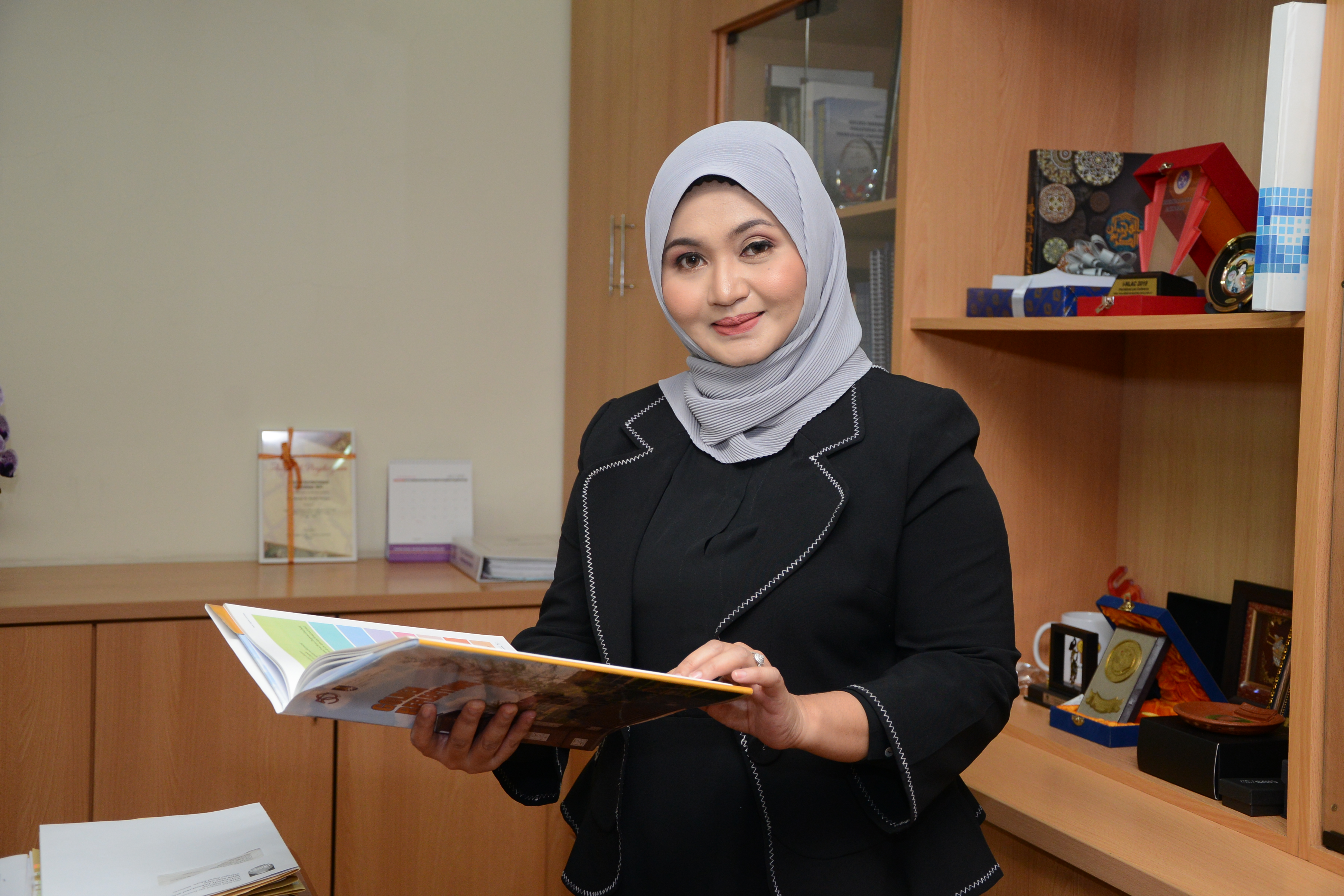 In the name of God, most Gracious, most Compassionate.
Happy New Year to the UiTMLaw community, partners and friends!
Thanks be to Allah SWT the Almighty, for it is by His will and blessing that we are given the opportunity to continue our pursuit of success this new year. 


With all the challenges, not to mention the storm of COVID-19 pandemic, facing our state and nation, it is difficult not to feel a burst of optimism at the beginning of a new year. It is hard to believe that the year of unparalleled uncertainty of 2020 is already over. Things we took for granted before, have changed in front of our eyes. We have all had to deal with unpredictability on an unprecedented level, to the extent that Oxford Dictionary's word of the year is actually unprecedented.
Despite the health ordeal we endured this year, it is no doubt that 2020 has been an eventful year for our Faculty. To begin with, the pandemic has pushed us to reimagine the legal education and developed the new normal in teaching and assessments. With an extra ordinary commitment of the executive members, staff, lecturers, students, alumni and friends, we managed to weather the storm and made swift transition to Open and Distance Learning (ODL) without compromising the quality assurance standard and putting the best interest of students and lecturers as our top priority. My sincerest appreciation to all lecturers, alumni, parents, guardians and friends who provided endless support to our students in addressing their most pressing needs including technical, logistical, financial, social and emotional support. Also, the new legal education paradigm offers students to pertinent legal as well as non-legal skills such as tech skill or digital skill and entrepreneurship which we call it legalpreneur. With the right attitude ie. adaptability and flexibility and skill sets, our graduates will be able to shine as legal professionals.
This year has also given us more hope and inspiration to rise to excellence next year. The Faculty achieved a remarkable record in addressing the university, staff, students, collaborators and alumni community needs through research, teaching, global partnership and service. The annual report for 2020 Performance Indicator shows an exceptional improvement, reflecting the outstanding achievements of the Faculty, staff and students with strong partnership with our alumni and collaborators. As the 2020 Performance Indicator approaches the end, the Faculty has already exceeded its three previous targets in terms of research, external grant funding and also graduate employability and is well on track to exceed the required target, which I must say, is an excellent accomplishment. I must thank them all whom I have worked with, over the last two years for showing me what it means to be a dedicated, each in their unique way. Each of you have given your time, energy and expertise and I am richer for it.
Looking forward to 2021, what is ahead for the Faculty? I am sure that when 2020 dawned, we all made resolutions to strive harder and achieve more this year than we did in the last. To ensure that this positive change is realised, it is imperative that each of us – in our capacity as educator, researcher, staff, student, collaborator and alumni– exercise resilience and hold to a high degree of integrity and work ethic. We are now 24 months into a journey to Global Prominence of UiTMLaw which will help us deliver research, education, global partnerships and a wider student experience that are consistently excellent and ensure our long-term ranking strategies.
It is undeniable that here, in the Faculty, we have talented and energetic team engaged in research, partnership and service that speak to the concerns of the University and legal communities towards the journey to Global Prominence of UiTMLaw; we have competent staff, outstanding students, generous collaborators and we have loyal and active alumni who continue to support the Faculty in multiple ways. The Faculty has indeed mobilised UiTMLaw in a strategic planning process to chart more extraordinary achievements for the next two years. In the nutshell, the strategy helps the Faculty to set inspiring targets for growth and development to ensure that we remain at the cutting edge.
The Greek philosopher Aristotle once said, "Excellence is never an accident. It is always the result of high intention, sincere effort, and intelligent execution; it represents the wise choice of many alternatives – choice, not chance, determines your destiny".
Hence, let us pray that UiTMLaw continues its legacy of excellence, and let us carry out our responsibilities with sincerity, self-awareness and constant self-reflection, so that all our efforts are expedited and blessed by the Almighty Allah SWT.
I wish you all a happy and successful 2021.

Associate Professor Dr. Hartini Saripan
Dean of UiTMLaw